Plant Profile: Rose Creek Abelia
Abelia x 'Rose Creek'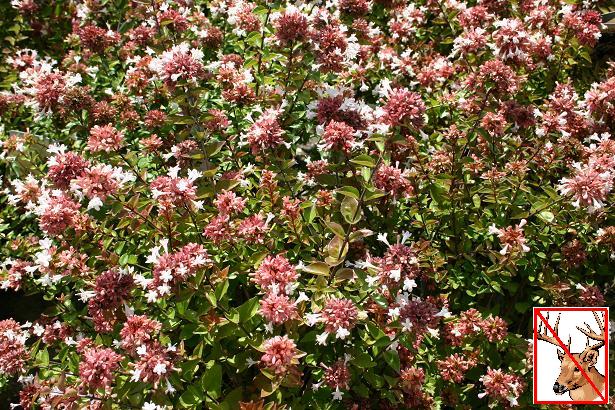 Native Range: Hybrid of Garden Origin from Chinese Abelia
Hardiness: USDA Zones 6-9
Mature Size: 2-3 feet tall and 3-4 feet wide
Exposure: Full Sun to Partial Shade
Soil: Loose and well-drained
2005 Georgia Gold Medal Winner

Up until a few years ago, I wasn't a fan of abelias until I was introduced to a new variety at the UGA Trial Garden that Dr. Mike Dirr simply referred to as "Seedling #12." Older cultivars that had been in the nurseries for years always had an unkept look to me. By the summer's end, these old-fashioned varieties were often open arching messes that begged to be pruned. That was until "Seedling #12" was officially introduced as Abelia 'Rose Creek'.

Rose Creek is a wonderfully compact cultivar with evergreen foliage that emerges with a slight pink cast from red stems then deepens to a glossy green and turns slightly purple in winter. The fragrant white tubular flowers appear from late spring into fall and are very attractive to pollinators. Each flower emerges from a base of pink modified leaves (calyx) which remain after the flowers fade giving the plant a two-tone blooming appearance (see closeup below).

Plant Rose Creek Abelia in full sun to partial shade. Foliage color and flowering are best in full sun. The soil should be loose and well drained. Rose Creek Abelia is very drought tolerant once established and is also deer-resistant. To help Rose Creek maintain a dense compact appearance, prune yearly in the very early spring just before the new growth begins.

Use Rose Creek Abelia as a foundation shrub in areas where a compact plant is needed. It's also a great plant to use along walkways or mass planted for a low hedge. Due to its small size, it makes a wonderful container plant mixed with perennials or seasonal annuals. Good companion plants include Knockout Roses, Gold Mop Chamaecyparis, Stella de Oro Daylilies and New Gold Lantana (summer annual).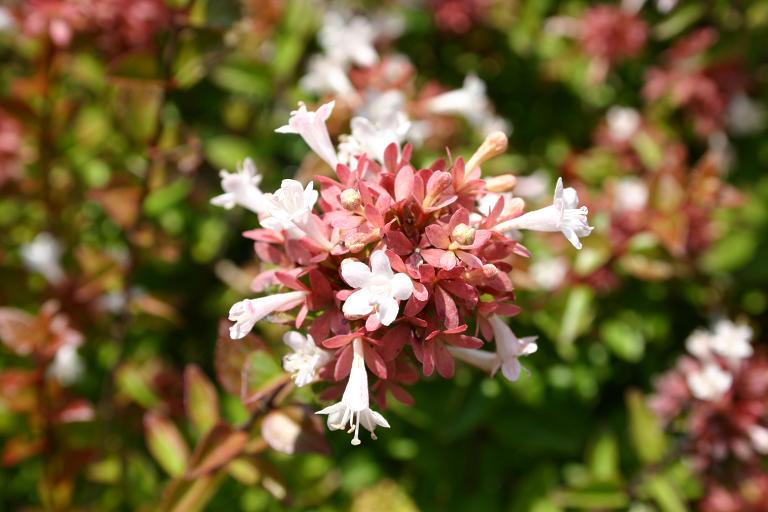 Copyright © 2013 by Theresa Schrum - All rights reserved
No part of this website may be reproduced without the expressed written permission of Theresa Schrum