Georgia Gardener Newsletter Design Tip: April 19, 2007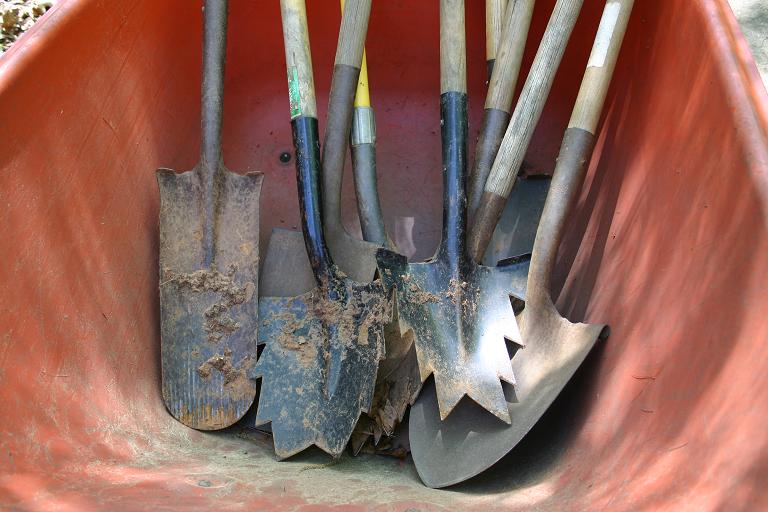 Shovels and spades for every possible garden chore


Experienced gardeners and professionals have tools that they prefer. I am no exception. Let me start off by saying that I have no endorsements from the manufacturers of these products. I wish I did, but I don't. Therefore, when I promote one of these items it's because I have used them and wouldn't be without them.


Pruners, Loppers and Saws:
Anything made by Felco®, period. Felcos are some of the best gardening tools on the market and as such they aren't cheap. Their pruners are made in a variety of sizes and styles from smaller tools for those with small hands to left-handed items as well. Their most popular bypass pruner is the original Felco 2. I personally use Felco 6 because I have the hands of an 8-year-old. These tools can take a beating and since you can replace the parts that wear out, you don't have to throw the tool away. I have two pair because I dropped one in my woodland garden and didn't find it for six months. When I did, it was rusted shut, but a quick disassembling and cleaning and it was as good as new. After that experience, I bought the holster so that they don't fall from my pocket. As for Felco loppers, I own model 22 and for small saws, I own both the folding model 600 and the longer blade model 610.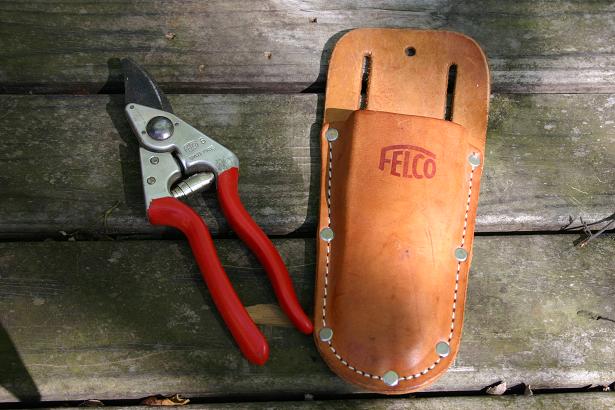 My Felco 6 with holster
Shovels and Spades
In terms of a widely available brand name, I've had good success with the line of Kodiak® shovels found at Ace Hardware stores. However, my favorites are the custom-made Kombi shovels that I own in a variety of sizes and lengths. The teeth on these shovels could made a shark green with envy. Not available in stores, the Kombi shovels (and trowels) can be purchased through the Georgia Native Plant Society at their annual plant sale this Saturday, April 21 starting at 9 AM.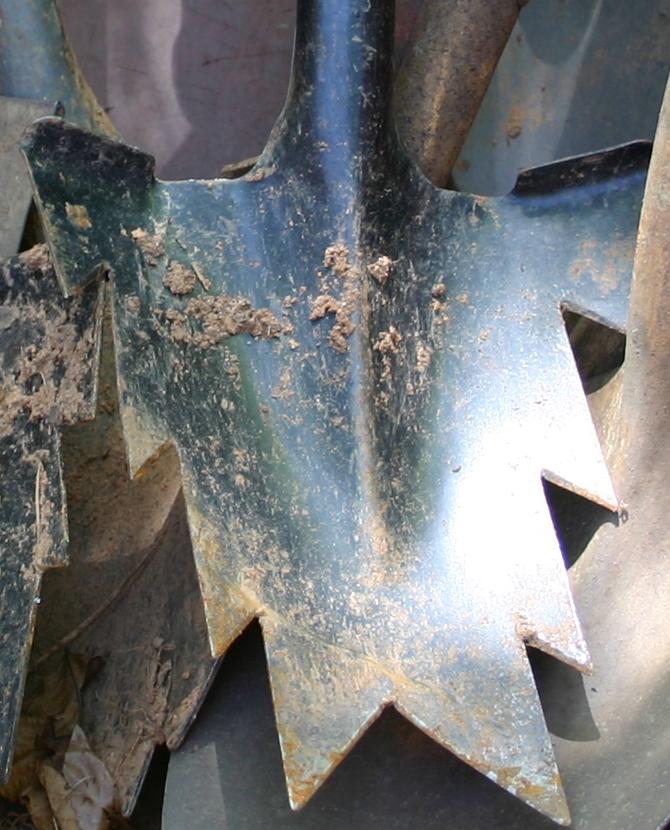 The Kombi Shovel cuts through roots with ease
Tiller
Without a doubt, I love my Mantis tiller. I'm not a very big person and I have found this tiller easy to maneuver and control. It does a pretty good job of cutting through red clay. It's even handy to use mixing soil components in a wheel barrow.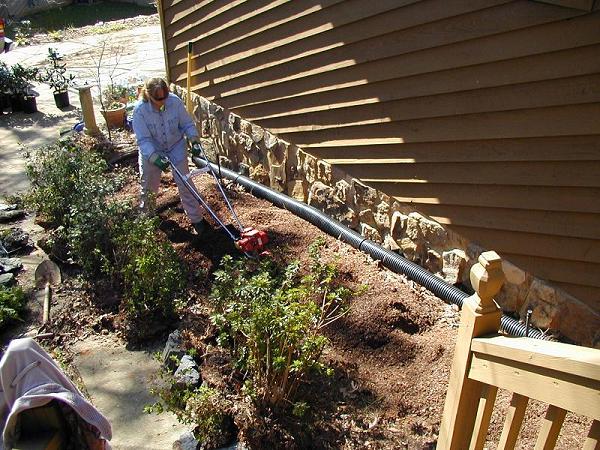 Creating a new bed with my tiller
Shoes
There's nothing more irritating than to have to stop and tie or untie a pair of garden shoes. I tried the clogs, they slid off my feet. I tried sneakers and boots, but those darn laces again. Finally, after a skiing accident left me with a broken foot that was sore for months, I purchased a pair of Muck Daily Garden shoes. I love these shoes so much, I bought a second pair and then went on to buy the Scrub Boot and the Muckmaster. My only complaint is that it's hard to find these in my size (5) except on line. These shoes keep my feet warm and dry because the entire shoe is waterproof. I even travel in these shoes as they are easy to slide on and off when passing through security.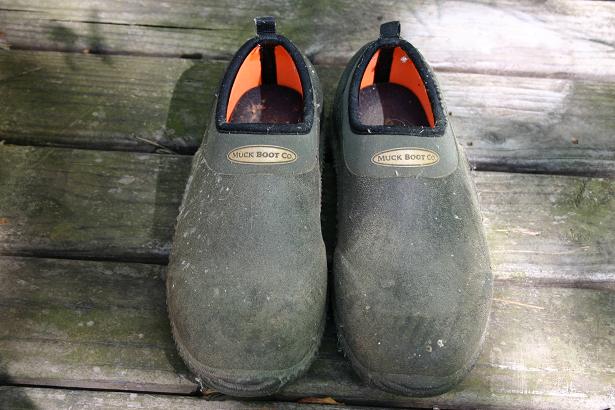 I wear my Muck shoes even when I'm not gardening.
Clothing and Hats
I am very fair-skinned and have red hair, so I have to watch my exposure to the sun religiously. Some of the best clothing that I have found is the line of UV protecting, yet lightweight clothing available at REI. I wear the Convertible Pants which can zip off into shorts and dry in minutes. I also wear the UV protecting long-sleeve shirts and hats, even in 100 degree weather.


Gloves
Alas, this is one category where I don't have any recommendations. I garden bare-handed almost all of the time unless I'm working with chemicals, poison ivy, heavy rocks or lumber. I even shrug off gloves when working with thorny plants. My problem is that I cannot find completely waterproof and insulated gloves that fit (hands of an 8-year-old). Most of my gloves are two sizes too big which makes the delicate work of handling plants difficult. So, I wear my calluses with pride.




Copyright © 2007 by Theresa Schrum - All rights reserved
No part of this website may be reproduced without the expressed written permission of Theresa Schrum